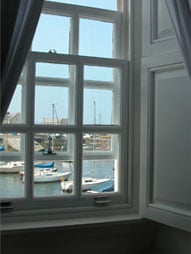 An ideal retreat providing accommodation only metres away from the historic Aberaeron Harbour and the stunning Cardigan Bay coast. The rooms are individually named after the major rivers that have helped shape the character of Ceredigion and the décor is an eclectic mix of modern and traditional.
Ceredigion is blessed with many good restaurants providing the finest food from locally sourced ingredients and 3 Pen Cei is situated next to the award winning Harbourmaster Hotel and Restaurant which is recognised for its fine dining.
A warm Welsh welcome awaits you and John and Lesley are at hand to tell you about the delights and opportunities for activities ranging from walking, cycling, angling and sea fishing.
Indoor activities are also available via high speed internet where you can play your favorite online casino games at casinohawks.com on your portable devices
Only a 30 minute drive from the University town of Aberystwyth, where Prince Charles graduated, and on the edge of the expanse of the Mid wales countryside, 3 Pen Cei is an ideal location for just relaxing, as a base for a touring holiday or for a short break.
Excellent in every respect. A superb B&B.; Go There!

Previous reviewers have said it all. Suffice to say that we are not given to undue praise but Lesley and John really do excel in every department.

We had the Aeron room on the first floor with views over the harbour. This B&B isn't cheap but it is such good value for money.

I don't think we have stayed in 5 star hotels better than this, go there!